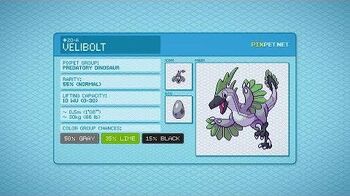 The Pixel Pets Network or Pixpet.net is an independent online pet adoption game that opened for everyone on Dec 21st, 2018 after a three month long beta. Inspired by other games such as Pokemon, Minecraft and Animal Crossing, it focuses on the collection of virtual pets. You can discover and collect a variety of pets and items by registering, anytime, anywhere, and for free!
We currently have 814 articles and 7,670 edits! This unofficial wiki serves as a guide to help players and non-players understand the game mechanics, and lists the Pixpets, item compendiums, and more. Use the navigation buttons to start searching, or navigate through the navbar/searchbar.
This Wiki is open to contributions! Some pages may be incomplete, so all help is greatly appreciated! Please be sure to firstly visit our Rules and Disclaimers and Manual of Style before editing.